PalVerse
New Product Information
2023.05.31
PalVerse Love Live! Super Star! Reservations will be accepted from June 1!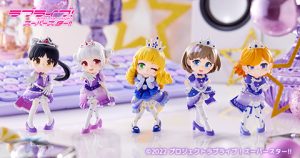 Kanon Shibuya, Karen Karaka, Chisato Arashi, Sumire Heianana, and Koi Hazuki of Liella! appeared in the costumes of "Nonfiction!
Each pose is a cut-out of a dance scene.
This product is available at anime goods and hobby stores nationwide, mass merchandisers, and major online stores.
Reservations start on Thursday, June 1! Please check it out ♡♡♡♡♡♡♡♡♡♡!
Product detail page ▼
https://palverse-figure.com/product/product-183/
About Bushiroad Online Store Limited Set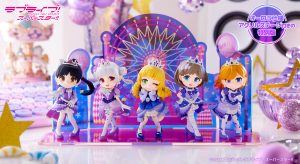 PalVerse Love Live! Super Star! 1box and an acrylic stage in a limited set will be available at Bushiroad Online Store.
Nonfiction! Be sure to get the limited edition set that comes with an aurora borealis acrylic stage inspired by the stage of "Nonfiction!
Click here to make a reservation ▼
Bushiroad Online Store